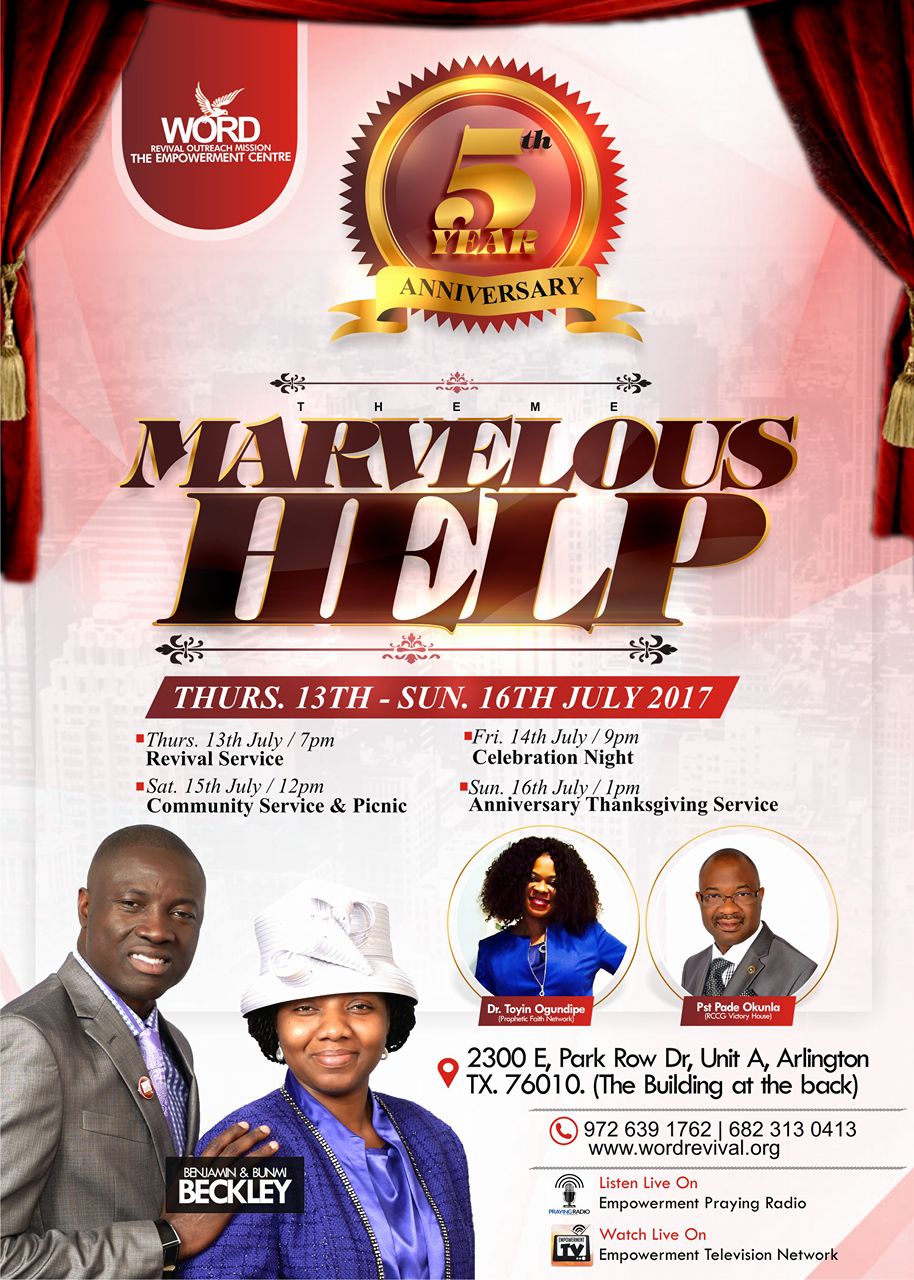 Event details
7:00 pm - 1:00 am
Thursday | July 13, 2017 to Sunday | July 16, 2017
The Empowerment Center 2300 E. Park Row Dr, Unit A, Arlington TX. 76010
9726391762
God be praised, it has been FIVE (5) Years of Grace, Growth, Goodness, Glad tidings, Glory, Good Reports, Ground Breaking Exploits and God's Visitations. Come rejoice with us as we celebrate the 5th Year Anniversary of The Empowerment Center.
Theme: MARVELOUS HELP .
Date: Thursday 13th – Sunday 16th July 2017.
Thursday 13th July 2017 – Prayer Revival – 7:00pm – 9:00pm
Friday 14th July 2017 – Night of Celebration  – 9:00pm – 1:00pm
Saturday 15th July 2017 – Community Picnic – 12:00pm – 6:00pm
Sunday 16th July 2017 – Anniversary Thanksgiving – 1:00pm – 3:00pm